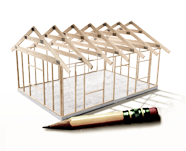 Southern California Construction & Design was established in 2002 by owner John Thomson. Thomson learned construction by watching his father build homes as a child in Orange County, California. At 16, Thomson entered the construction industry where he quickly mastered the trade. The lessons he learned about custom home building and remodeling culminated in his own business where he now has control over the quality of work done from the first nail to the last. SoCal Construction & Design believes home remodeling and building can be done efficiently, precisely and immaculately while staying on budget. Communication is a key ingredient in the business's success. Providing cost analysis and breakdowns help prevent frustration on the owner's part and opens a dialogue for satisfied customers. When possible we use recycled materials as well as recycling materials from jobs to do our part in protecting the environment.

* EPA Certified Renovation Contractor
* Certified Mold Inspector
* Expert Witness in Construction Forensics
* New custom homes
* Complete home remodels
* Single and Second story additions
* Custom kitchens
* Designer bathrooms
* Restoration
If you would like a free consultation with one of our licensed San Diego Remodel Contractors, and a free copy of SoCal Construction & Design's, "What's Hot and What's Not in San Diego Right Now," please fill in the form to your right. Your, "What's Hot" will be sent to your email immediately and a licensed contractor will call you to discuss your project within the next 24 hours.
John Thomson, the owner of Southern California Construction & Design, was featured on NBC revealing a tip for home remodeling that saves money while saving the planet. Not many people think twice about where construction debris goes once removed from their home. Generally, it ends up in a landfill. John's secret to San Diego home remodeling is located in the Point Loma Design Center at Reconstruction Warehouse. Reconstruction Warehouse is the new hotspot where homeowners and general contractors alike can buy new and used building and remodeling materials.
We would be happy to answer any questions you have about our services or provide references from previous clients. Please visit our Contact Page to send an email or call.